TinyBuddha.com Sponsors The Sacred Awakening Teleseminars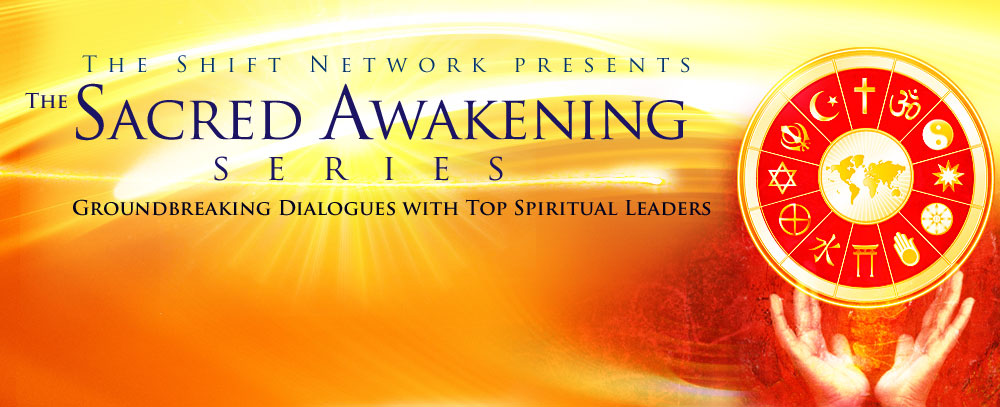 by Lori Deschene
I'm excited to announce that Tiny Buddha is a co-sponsor for the Sacred Awakening Series! This free teleseminar event features 21 spiritual leaders sharing their insights for living a sacred life. It's the largest virtual series of global spiritual leaders ever created.
This past weekend, I had the pleasure of meeting two of these individuals at the Wisdom 2.0 Conference—Jack Kornfield and Wendy Palmer.
Though I didn't get a chance to speak in depth with Jack, I did enjoy a dinner with Wendy, and I was inspired by her insights into responding to pressure with mindfulness and ease.
Last year the series attracted over 43,000 participants. This year's series features a whole new list of teachers.
To get more information and register for free, visit: /feature/Tiny-Buddha
The full roster of speakers in this Series:
Alice Walker
Ram Dass
Jack Kornfield
Grandmother Mona Polacca
Sylvia Boorstein
David Spangler
Lama Palden
Gordon Davidson
Eli Jaxon-Bear
Satyen Raja
Wendy Palmer
Rev. Deborah Johnson
Bill Bauman
Cheri Huber
Hale Dwoskin
Leonard Jacobson
Alexandra Solnado
Kabir Helminski
Jeddah Mali
Rabbi Marcia Praeger
Roger Housden
I listened to some of the series from last year, and I appreciated that the speakers shared themselves honestly and authentically, exploring the ideas that have helped them along their spiritual paths.
If you're looking for a deeper sense of connection to yourself and others, I highly recommend getting on some of these free calls. You may find this series helpful in creating joy, love, and purpose.
You can participate live on as many calls as you like and interact with both the leaders and other participants via the state-of-the-art MaestroConference platform, which will connect people from around the world. Alternatively, you can download the recordings and listen later at your convenience.
The series begins March 9th and is completely free as an offering from The Shift Network.
Click here to get involved: /feature/Tiny-Buddha
Enjoy!